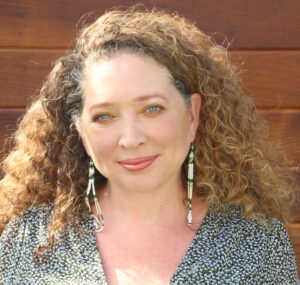 Director – Dr. Mishuana Goeman, Tonawanda Band of Seneca, is a Professor of Gender Studies and American Indian Studies, as well as an affiliated faculty of Critical Race Studies in the Law School at UCLA. She is also the inaugural Special Advisor to the Chancellor on Native American and Indigenous Affairs. Her monographs include Mark My Words: Native Women Mapping Our Nations (University of Minnesota Press, 2013) and the forthcoming Settler Aesthetics and the Spectacle of Originary Moments: Terrence Malick's the New World (University of Nebraska Press). She is also part of the feminist editorial collective for Keywords in Gender and Sexuality Studies from NYU Press forthcoming in October 2021. Her community work is devoted to several digital humanities project, including participation as a Co-PI on community based digital projects, Mapping Indigenous L.A (2015), which gathers alternative maps of resiliency from Indigenous LA communities, and Carrying Our Ancestors Home (2019), a site concentrating on better working tribal relationships and communications as it concerns repatriation and NAGPRA. She is also heading up the new Mukurtu California Native Hub housed at AISC through an NEH grant. She also publishes widely in peer-reviewed journals and books, including guest edited volumes on Native Feminisms and Indigenous Performances. In 2020-2021 she was a Distinguished Visiting Scholar with the Center for Diversity Innovation at the University of Buffalo located in her home territories.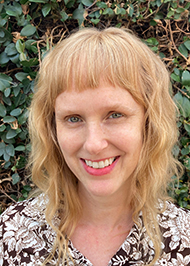 Associate Director – Dr. Erin Debenport is an Associate Professor and Vice Chair for Graduate Studies in the UCLA Department of Anthropology and the Associate Director of the UCLA American Indian Studies Center. A linguistic anthropologist, her research and writing focuses on issues of secrecy, literacy,  knowledge circulation, and the ethics of community/academic partnerships. Since 2003, she has worked with several Tanoan-speaking Pueblo tribes on ongoing language reclamation projects, including aiding in the creation of dictionaries and teaching materials. In her community language work as well as her academic publications, she centers the local control of language materials.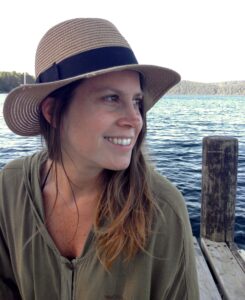 Project Manager – Dr. María Montenegro holds a Ph.D in Information Studies from UCLA and is a 2021-2022 UC Chancellor's Postdoctoral Fellow at UC Irvine's Department of Global and International Studies. Originally from Chile, her research sits at the intersection of Indigenous studies, critical archival theory and tribal law and policy, and is in close conversation with the Indigenous data sovereignty movement. She has more than ten years of experience working and collaborating with Native communities in academic, archival/museum, and community-based contexts. The bulk of this experience has been in work with Dr. Kimberly Christen at Washington State University, as the project coordinator of the Sustainable Heritage Network and with Dr. Jane Anderson as a researcher for Local Contexts and the Traditional Knowledge Labels. She is the digital archivist of UCLA's repatriation program Carrying our Ancestors Home (COAH) and a consultant for Chile's Ministry of Cultures' Department of Indigenous Peoples in matters of cultural revitalization, digital return and knowledge organization. For this project, María is the project manager and digital archivist trainer.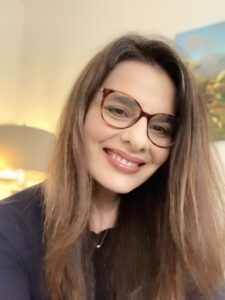 Joy Holland is the Librarian at the UCLA American Indian Studies Center Library. She previously served her own community as Executive Director of Kona Historical Society, a multi-site, 10-acre, Smithsonian affiliated museum and archive in Hawaiʻi. She served on a variety of boards, panels, and councils in the State including Hawaiʻi Council for the Humanities, Hawaiʻi State Foundation on Culture and the Arts, Association of Hawaiʻi Archivists, and others. Joy has a Masters in Library and Information Science from University of Hawaiʻi at Mānoa, where she also worked in Special Research Collections. She currently serves on several boards and committees, including as an Advisory Board Chair at LACMA related to a significant collection on Hawai'i and the Pacific, and as a project Advisory Board Member at the Autry Museum pertaining to ethical protocols and repatriation in repositories.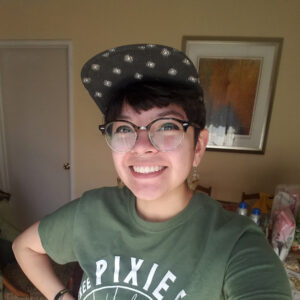 Digital Trainer/Archivist – Julie Fiveash is a Diné Indigenous UCLA MLIS (Master in Library and Information Studies) graduate and currently works at UCLA's American Indian Studies Center's Library working with its librarian on collection management, development, and several archival and special collections projects. They are also involved in the library's many Native outreach and research initiatives. Julie's research interests include Indigenous digital sovereignty, Indigenous sound studies, and Indigenous librarianship. They recently spearheaded a survey project to the Navajo Nation Museum where they provided support for future Collection Management System planning and they will be starting an Indigenous archival internship in Fall 2021 at the Smithsonian Center for Folklife and Cultural Heritage. They are Kinyaa'áanii born for Naakai Dine'é. Their maternal grandfather's clan is Táchii'nii and their paternal grandfather's clan is Bilagaana.